1
Jackfruit mix
Jackfruit mix with pigskin is a familiar dish of many people every afternoon in Vietnam. Ingredients to make this dish is also very simple with jackfruit, boiled up, chopped with little-minced vegetables, then seasoned with seasoning salt, pepper, seasoning powder, sliced pigskin. Then prepare papaya, basil, cinnamon, onion … Mix everything up with real spice then gave the perfect jackfruit lined the afternoon.
In particular, with the sweet taste of the jackfruit, long fat of pigskin, fat of peanuts ranged in the sauce is said to be "delicious delicious"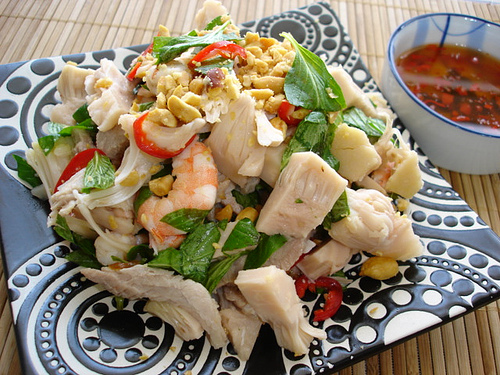 2
Rice cake mixed
The standard ingredients of a baguette bag include rice paper, dried beef, fried liver, lentils, peanuts, beef broth. Looks a bit awkward but mixing everything up is a perfect combination of nothing more. This dish is also very good.
3
Dried Noodles
There are two types of noodles in Danang – Vietnam. The first is Quang Ngai noodle soup and the second is Nam Vang Sai Gon noodle soup. However, the common feature of these two types is that the noodles are almost the same. Stir-fry after dipping with boiling water for a few minutes, oil from fat with some spices and then served with meat, meat or bones are stewed for many hours in the broth. Add a fun of ordinary people eat noodles is to put a few pieces of fat. When you eat everything after mixed in a bowl, you will have a bowl of Dried Noodles deliciously.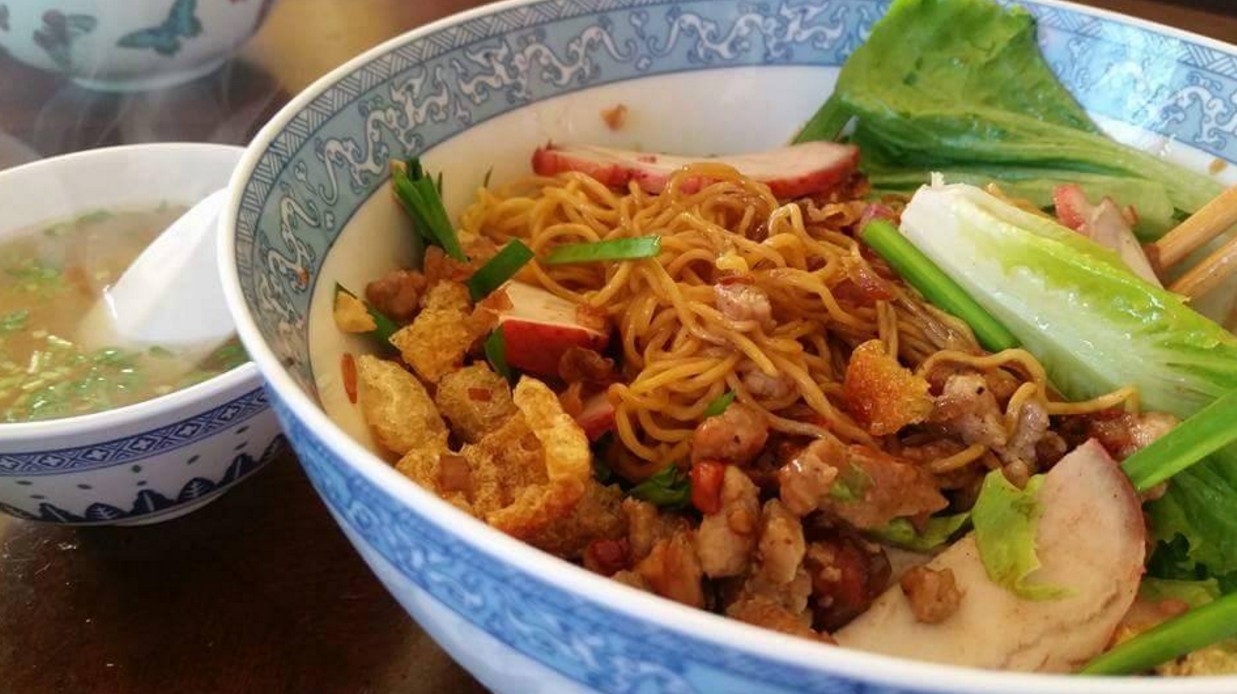 4

Bun mam

Bun Mam is very addictive because of the smell of Bun mam is very bold taste. The topping of a bowl of vermicelli is now more varied with spring rolls, pork, boiled pork, roast pork. Ingredients in the bowl of noodles pretty much so that everything must be mixed before eating.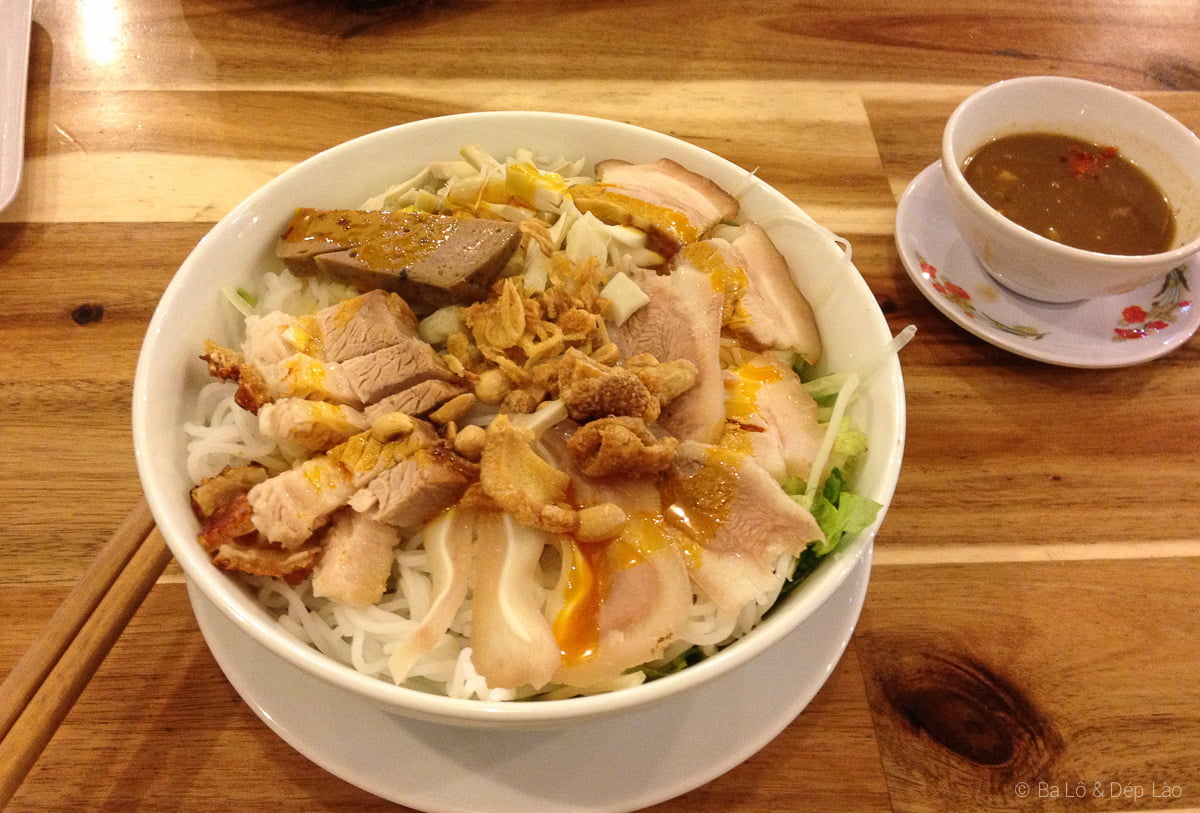 5
Barbecue Noodle
There are many restaurants sold barbecue noodle or sold with baked Nem. Most prominent to mention Ba Ngoi cake shop, Kim Anh restaurant in Hoang Dieu street or Xuan restaurant in the corner of Hai Phong, Vietnam. These are the ancient restaurants, so the recipe to make the vermicelli is very specific and marinated meat is also better.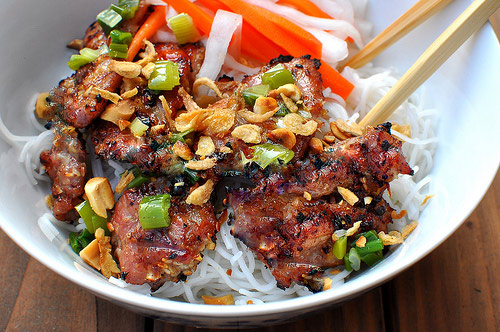 B

6

lack noodles
A bowl of black soy sauce with fatty noodles served with kimchi and seafood plus black sauce. When eating, mix everything up to have a bowl of delicious noodles.
7Rice mix
Coming from Korea, the rice includes ingredients such as meat, vegetables and especially Korean chilli sauce. Rice not only looks very attractive but also stimulates the taste by the variety and variety of colours from the ingredients in the rice bowl.