Con market is a snack paradise in Danang, with many shops selling such as steamed noodles, sausage, cakes, mix… depending on your taste and needs to explore the food.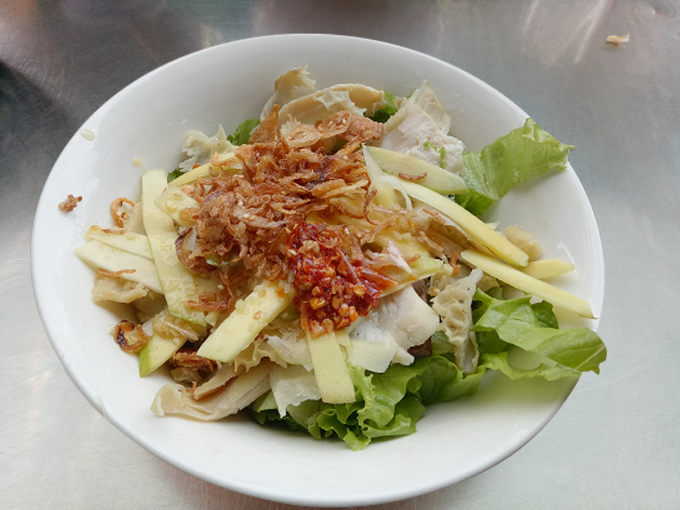 1. Offal stew "Pha lau"
'Pha lau' is an exotic Vietnamese dish filled with pig or cow innards and cooked with herbs and seasoning. It's similar to a curry, although not as spicy. It is usually served with bread. Huong's shop at the entrance charges 20,000 VND (less than 1 USD) a bowl.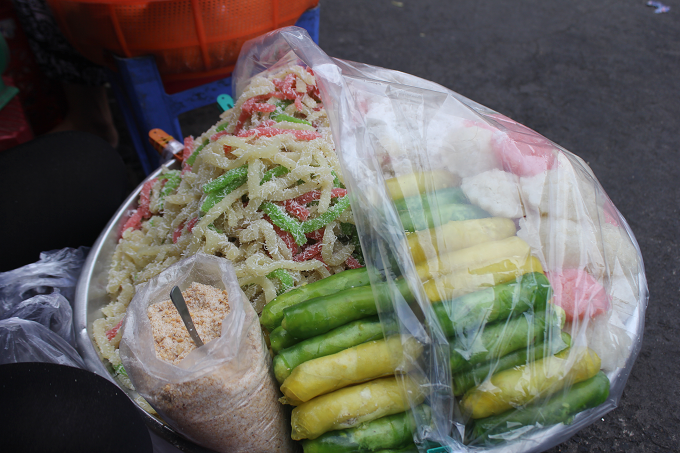 2. Sticky goodness "Bánh tằm"
This rainbow tray is also easily spotted at the gate. It serves several kinds of traditional cakes such as the round, sweet, chewy sponge cake 'banh bo' made from rice flour with cassava coated with coconut rind. You can get a full taste for just 5,000 VND.
3. Noodle soup "Banh canh"
"Banh canh" smoky smoke attracts many customers. You can choose with price from 30,000 vnd to 60,000 vnd. "Be Ba" shop is most famous in the market, with good soup and natural materials.
4. Jackfruit salad "Mít trộn"
Along the food court inside the market, there are many stalls selling jackfruit pigs, also known as jackfruit. This dish has the sweet, juicy taste of jackfruit and crispy pork skin. Besides, add the aroma of peanuts, onions and the spicy bit of hot peppers, herbs … all create delicious taste. A mixer dish's price from 10,000 to 20,000 VND.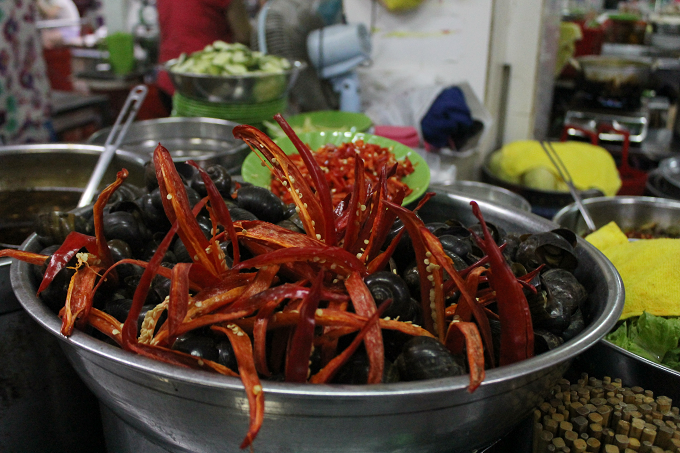 5. Stir-fried coconut "Ốc xào dừa"
Ốc xào dừa at Thu Ha shop is the best famous in the market. The attraction of this dish is the aroma of coconut water mixed with the toughness of the snail and spicy taste of the sauce. The price per plate varies from 30,000 VND, depending on the type of large and small.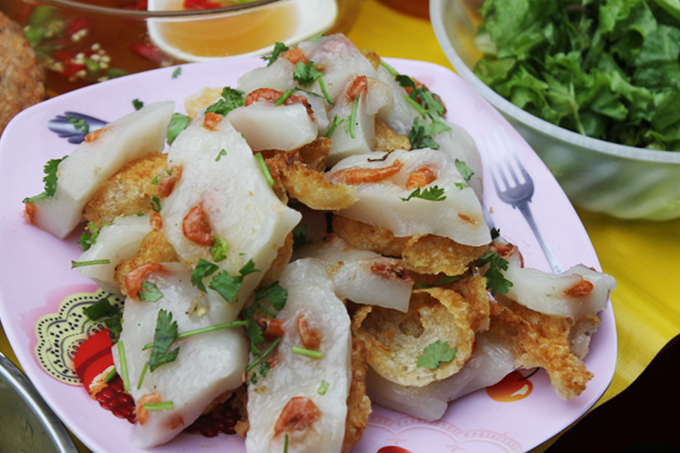 6. Bánh cuốn, bánh ram ít
"Banh cuon" with silk rolls, onions. And "Ram it" includes two types of cake, the basic ingredients such as glutinous rice, mung bean powder and shrimp meal. The spicy sauce is an indispensable food. The price is 20,000 VND.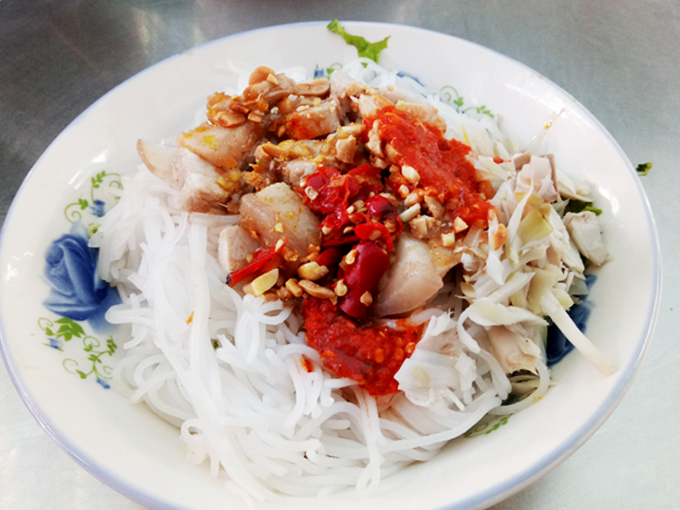 7. Bún mắm nêm.
This is the typical cuisine of Central Vietnam. Diners feel the smell of sauce combined with the spicy taste of chili. Trinh's noodle soup shop in the dining area inside is the best favorite. The price of chicken noodle soup is about 20.000 VND.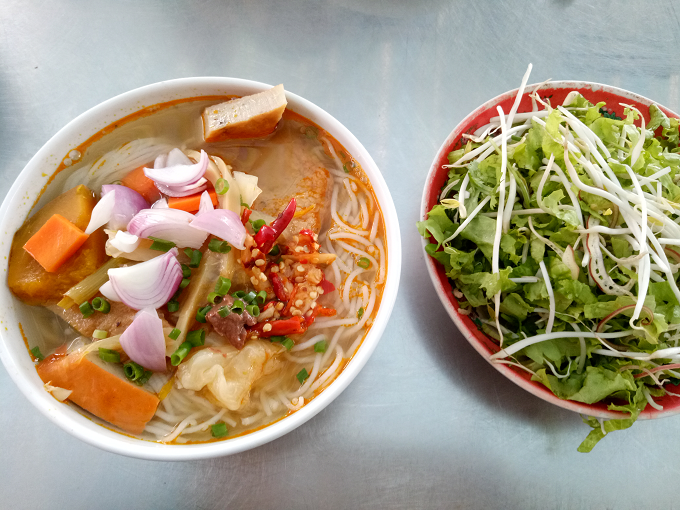 8. Fish noodles "Bún chả cá"
Deep-fried fish fillet with many chilies and purple onion soaking attractive to customers right from the presentation. For a bowl of noodles with sweet water, the chef chooses the freshest fish and through many stages of processing. In addition, Raw vegetables to eat and make you feel not bored. Each bowl of vermicelli is 15,000-20,000 VND.
9. 'Banh trang thit heo'(pork and vegetables wrapped in soft rice paper)
Stitch selection material for this dish quite picky. Rice paper must be exposed to the smell of rice. Pork selection delicious, boiled and then soak in the pot of water so that the meat is plastic, fat, white meat, softcover. In the market, there are pork rolls of Ms. Ha (No. 12 Dinh 15A). The cost for one person is 30,000 VND and the other is 50,000 VND.
10. Banana sweet soup – Chè chuối
A cup of tea costs only 5,000 VND. Because Plaid mixed with the fatty taste of coconut water, pearl … It brings sweet taste. The tea counters in the market also have tea corn, tea drifting water, rub … for you to enjoy.